Keepin' it real & sharing what a hooping session looks like for me right now in my tiny hooping space.
I had already been hooping this hard for about 30 mins, so I'm sweaty & out of breath but... I'm not caring. We're all friends here, right?
Not shown... but yes, my hoop hit the tree once or thrice through the season. Oops!
Wishing you love & hoop-bliss today, xox,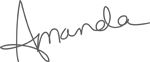 Tune:

Opiuo - Robo Booty

| iTunes | Spotify | Amazon | YouTube |