Chunky Doc Martens, the wind & my hair down make for sloppy hooping.
I didn't get to incorporate everything I've learned in 6 months...
BUT
I wanted to post this because:
It's been 6 months since I started hooping.
I love this song like woah-woah-woah.
While taping this, I looked up to see two hawks circling above me & it scared the shit out of me, I ran & left all my gear in the field (you can see that hilarious blooper & read the wee story in our
facebook group
)... but I think I found my spirit animal, thank you Laura.
Also while taping this, two younger boys came up to the scene on their 4-wheeler - AWKWARD!
This was the first nice day in a very, very long time - I can feel my Spring Fever surfacing!
I pinky-swore myself that I would try to post a video a month.
Even if that means nothing much has changed in that month (or
two months
!)
Even though posting them kinda makes me feel like my heart is doing a fish flop in my stomach.
Sharing them is me practicing courage.
Sharing them helps me to heal.
Love you, yes you, thank you for being here, this small community means so, so much me, you all are so incredible.
xoxo,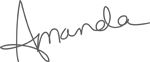 Tune:

LYNX - Burning Bone (feat. Kyrstyn Pixton)

| iTunes | Spotify | Amazon | YouTube |